The tailoring process leading up to the realization of a bespoke suit is long and complex, especially when it is entirely handmade. It begins with the selection of the right fabric and design, then it is on to getting your initial measurements, drafting the pattern and cutting the chosen fabric. At this point, the garment will be ready for the first fitting, after which the tailor will proceed with suit alterations and, finally, the fitting and delivery.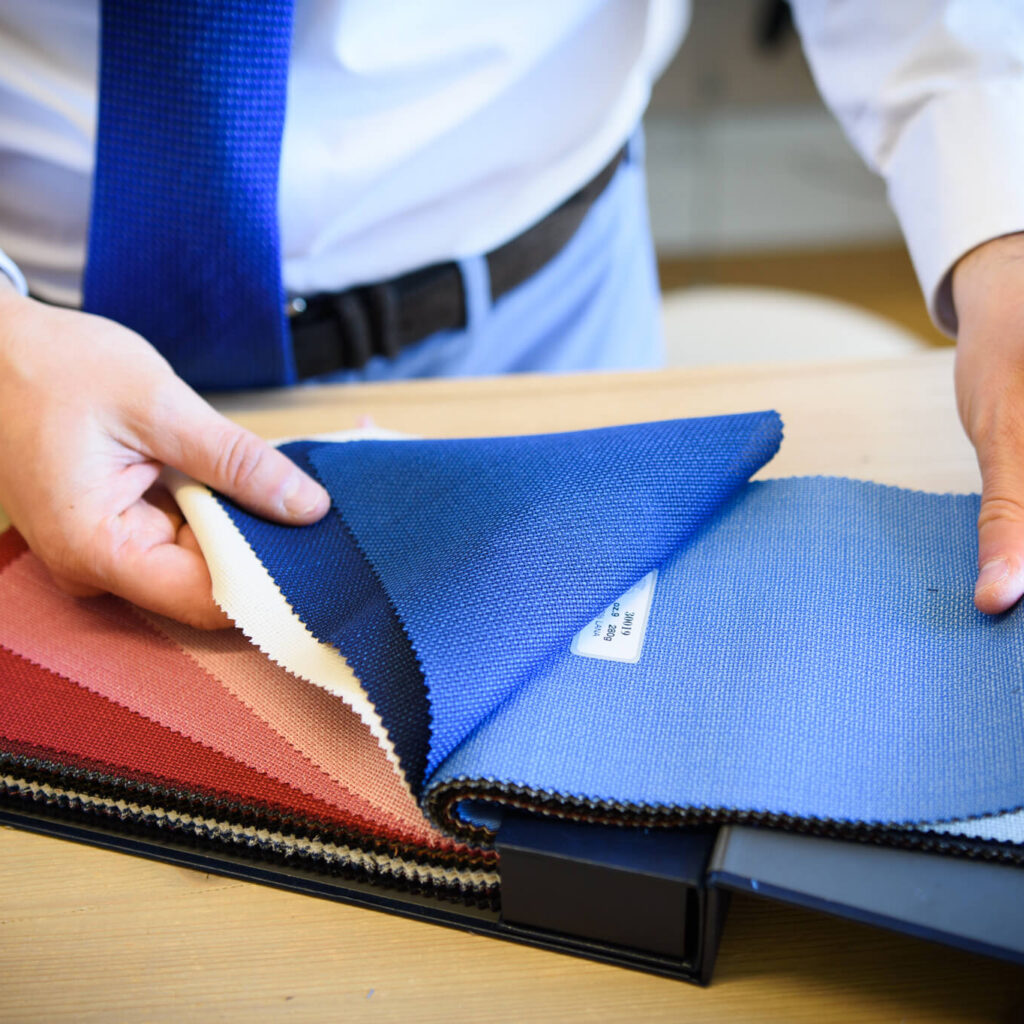 The first phase of the tailoring process consists of selecting the right fabric, which is crucial to achieving the most comfortable look based on your needs and expectations.
Selecting the right design is of utmost importance: your tailor will guide you through all the stylistic options and will help you chose the one that best suits your needs.
Your tailor starts the tailoring process by taking your measurements. The procedure must be carried out with accuracy in order to make patterns that match your proportion and measurements.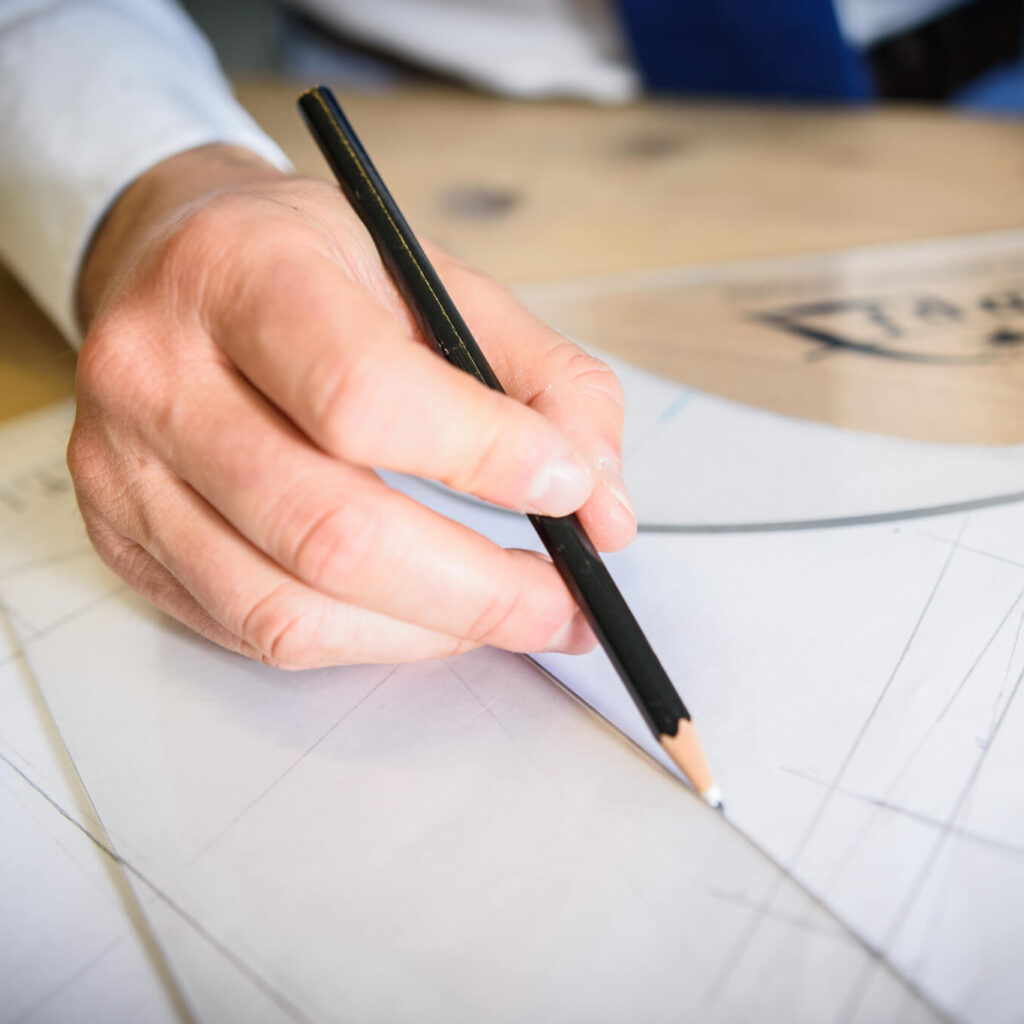 You tailor will provide you with a custom-made pattern based on your body measurements, since each client has different body proportions and features.
Your tailor will place the paper pattern on the chosen fabric, trace around the pattern with a tailor's chalk and then proceed to cut the fabric.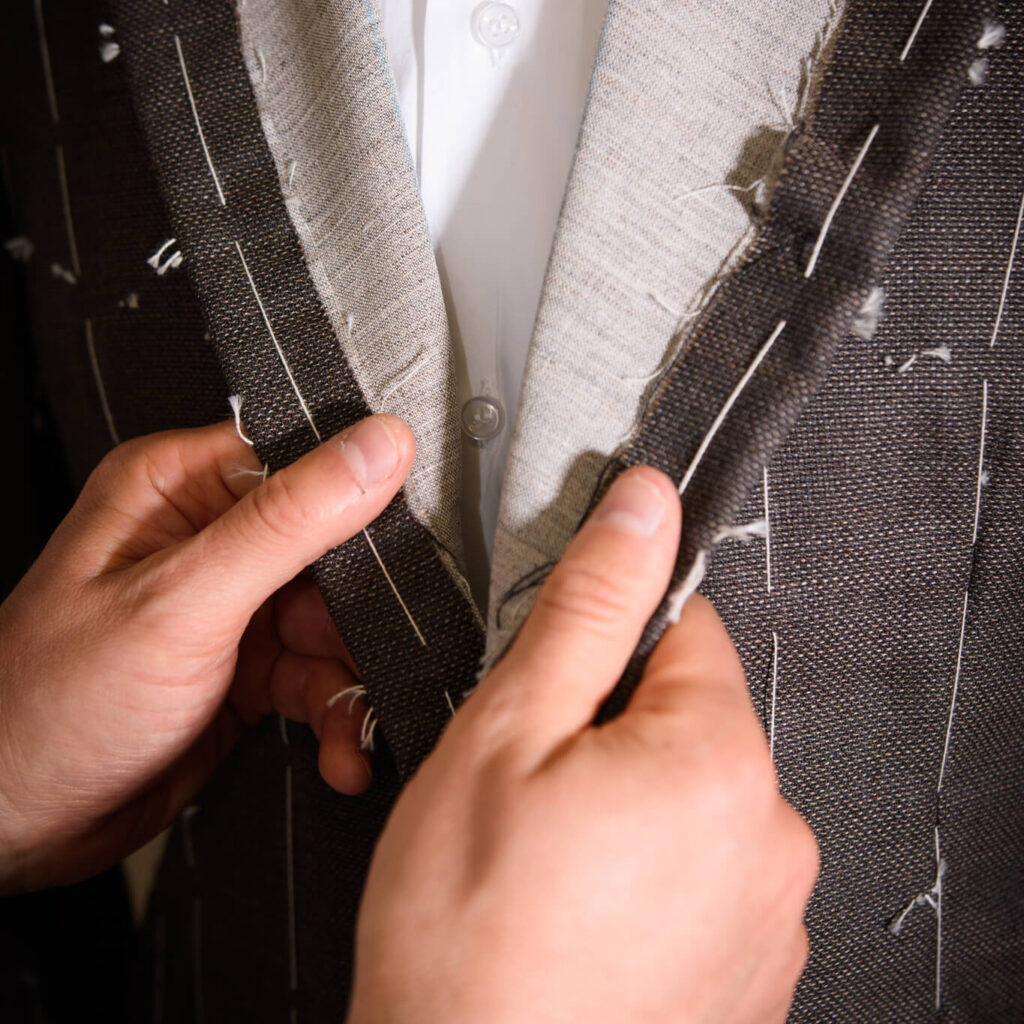 The first fitting consists of attaching the fabric to the camelhair and horsehair (the jacket's internal structure) using tacking threads.
This phase is extremely important. After the first fitting, the garment is reopened and the necessary adjustments are made to make sure the final product fits your body just perfectly.
During the second fitting, your tailor will add pockets, a breast pocket and the inner lining to your jacket.
When the second fitting is completed and all the necessary amendments have been made, your tailor will finish the suit by sewing the buttonholes, small silken dots, ironing and finally by sewing buttons.